Thanks to the stallion donors who so generously donated breedings to this year's auction.
It is because of you the SWRHA Futurity is a success.

Thanks also to the bidders - we appreciate your supporting the SWRHA.

There are still some breedings available for purchase.
To see stallion breedings sold, click here.
To see stallion breedings still available, click here.
2014 SWRHA Donated Stallions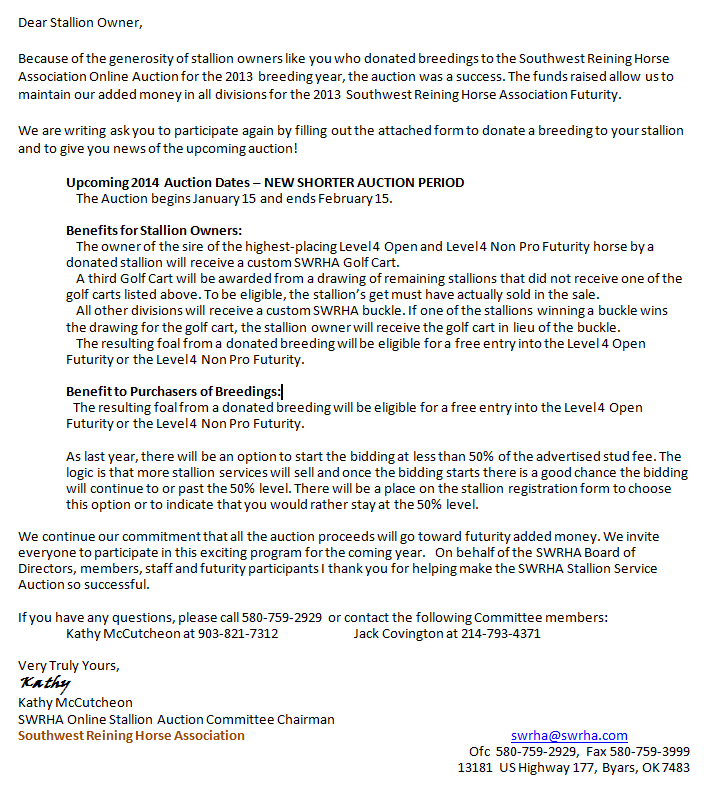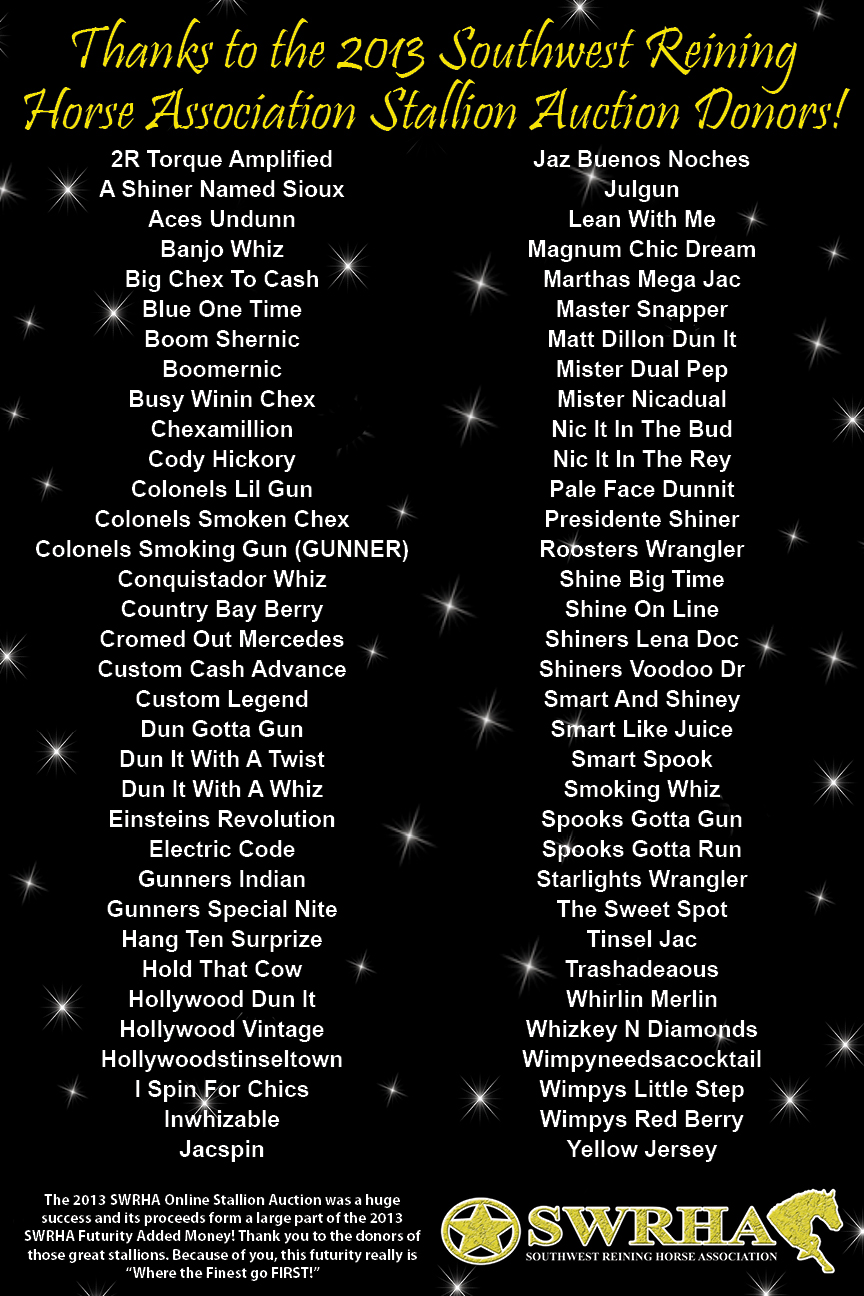 swrha@swrha.com
Ofc 580-759-2929, Fax 580-759-399
13181 US Highway 177, Byars, OK 74831